WordPress
maintenance
made easy
Never again be concerned about an outdated WordPress website. We will monitor your website 24/7, and update it while you're having a good-night sleep.
More than WordPress updates
Your website's best friend forever.
We are far more than just an automatic WordPress updater. To draw you an exact picture of how your WordPress site is doing, we use multiple additional monitors and checks to make 100% sure, that you aren't missing anything crucial. We maintain, protect, monitor, and benchmark your WordPress site 24/7.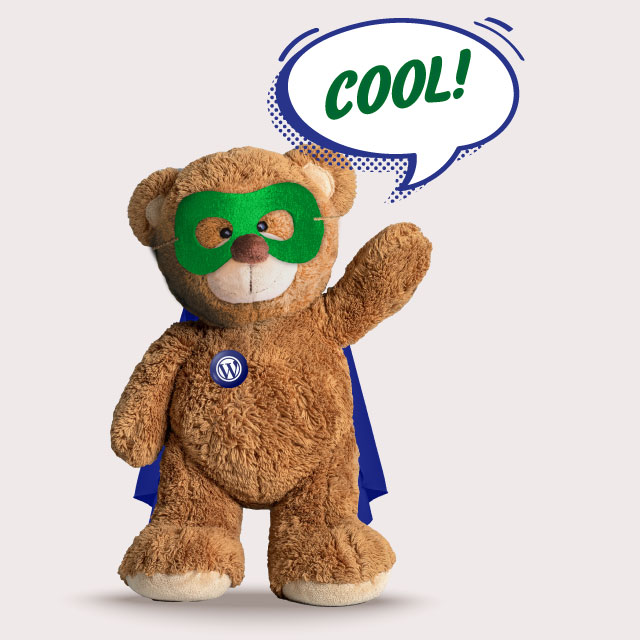 Uptime monitor
Ever wonder how often your site is down? We check your website every five minutes and calculate an uptime percentage for you.
Performance check
Site speed plays a major role in user experience and Google rankings. We check your site speed every month.
Link checker
Broken links are bad for your website's reputation and Google rankings. We scan your site for possible dead and broken links.
Google Analytics
It's possible to attach your key metrics from Google Analytics into our monthly report. (Requires Google Analytics connection.)
Monthly reports
We play with open cards. Our monthly report tells you exactly what we have done during the latest maintenance period.
Premium plugins
As our annual subscriber, we'll provide you with a selection of premium WordPress plugins – included in the price!
5 reasons for WordPress Maintenance
Well, actually 6 to be exact!
Security
WordPress' market share is 43% of all websites in the world, which makes it the most common target for hackers, data thieves, and hackers. Hackers actively search for old versions of WordPress, which is already a sole reason to keep your website updated.
Performance
All WordPress core updates, plugin updates, and theme updates not only include bug and security fixes but they make your website run faster and function in the way it is meant to function. Many studies show that the faster the website is, the more leads it will gather.
Google
Not all could imagine that there is a correlation between a top-notch website and its Google rankings. Be surprised! To enjoy all the latest SEO benefits, you have to keep your website updated. Did you know, that Google already punishes slow websites with lower rankings?
Features
Each major WordPress update brings new features and add-ons to the platform. In addition to the enhanced performance and security, you'll enjoy cool new features to make your website even more tempting!
Backups and uptime
So far, almost 100% of our customers haven't known their website's uptime before choosing our WordPress Maintenance. The same 100% relied on their website host's backup, which is a security risk.
Free premium plugins!
– Squirrly SEO ($350 / year)
– WP Reset ($79 / year)
– WP 301 Redirects ($79 / year)
– WP Funnels ($97 / year)
– FlyingPress ($60 / year)
– FluentForms Pro ($59 / year)
– Kadence Pro theme ($79 / year)
– Kadence Blocks Pro ($89 / year)
– WP Login Lockdown ($89 / year)
– GridbuilderWP ($49 / year)
– Metabox Ultimate Bundle ($99 / year)

If you choose to use them all, you'll enjoy premium plugins worth $1000 a year!
WordPress updates
We keep your WordPress core, plugins, and themes up to date to keep your website secure and functional. And the best part is that we do it during out-of-office hours so that your website always stays available to your customers.
All updates will be done 100% remotely. Our system uses a premium plugin that connects your website to our system, so we will never see your admin area – if needed.
External WordPress backups
Website backups are time-consuming work and always hard to remember to do. Your web host most probably offers you the option to do it for you, but what if your web host goes down or is attacked? That's why you always have to have an external backup.
That's where we step in! We make cloud backups of your site – every day.
Security checks
There have been approximately 30.000 known WordPress vulnerabilities, and every month there are 1000-1500 new ones. That's the key reason you should always keep your WordPress site up-to-date.
Our Sucuri security check scans your site every day in case of any vulnerabilities, and if anything critical is found, our team will contact you, and we'll plan a fix for the issue.
Uptime monitor
Have you ever wondered how often your website is down and inaccessible by your customers? Your web host won't tell you, as it could cost them your money. Your visitors won't either as people tend to look for the next option.
Even a single lost lead can cost you thousands, so aiming for 100% uptime is crucial! As our customer, you will receive an exact uptime report every month.
Performance check
The performance check gives you a clear view of how well your website is performing and how fast it is. We run monthly analyses with industry-leading Google PageSpeed and Yahoo! YSlow ruleset.
1779 WordPress vulnerabilities were recorded in the year 2022 only.
Outdated and non-updated WordPress plugins and themes are the #1 reasons WordPress sites get hacked. That's where we step in.
We keep your WordPress core, plugins, and theme always up-to-date.
Source: WP Scan
Reddie's WordPress Maintenance is for
Business owners and entrepreneurs
As a business owner, you find yourself pulled in a dozen different directions, and website updates should definitely not be one of them. Focus on your business goals, and let us keep your WordPress site in a top-notch shape.
Marketing Directors and Managers
Product research, consumer purchasing trends, market analysis, and content creation are your time-consuming duties. Don't let technical chores disturb your work: you do the actual work; we care for your site.
Advertising and Media Agencies
Leave the uninteresting (and scary) technical updates to us while you focus on writing and publishing great content for your customer's website. We'll keep your customer's WordPress fast and secure for your awesome posts!
Frequently asked questions about WordPress Maintenance
Fixed pricing brings no surprises
Monthly deal
$179/mo
billed $179 monthly
Annual deal
$129/mo
billed at $1548/yr